poly-kroma 2017 Art History Papers Display
The Art History Papers are one of three parts of Cal Poly Pomona's poly-kroma senior show. For poly-kroma 2017, the Art History Papers moved to a digital format for presentation utilizing iPads to show student work. This pushed for the Environmental Design team to consider iPad stations where work would be showcased. With the universal nature of this presentation for the reading stations, a poster concept that conveyed a universal nature was created.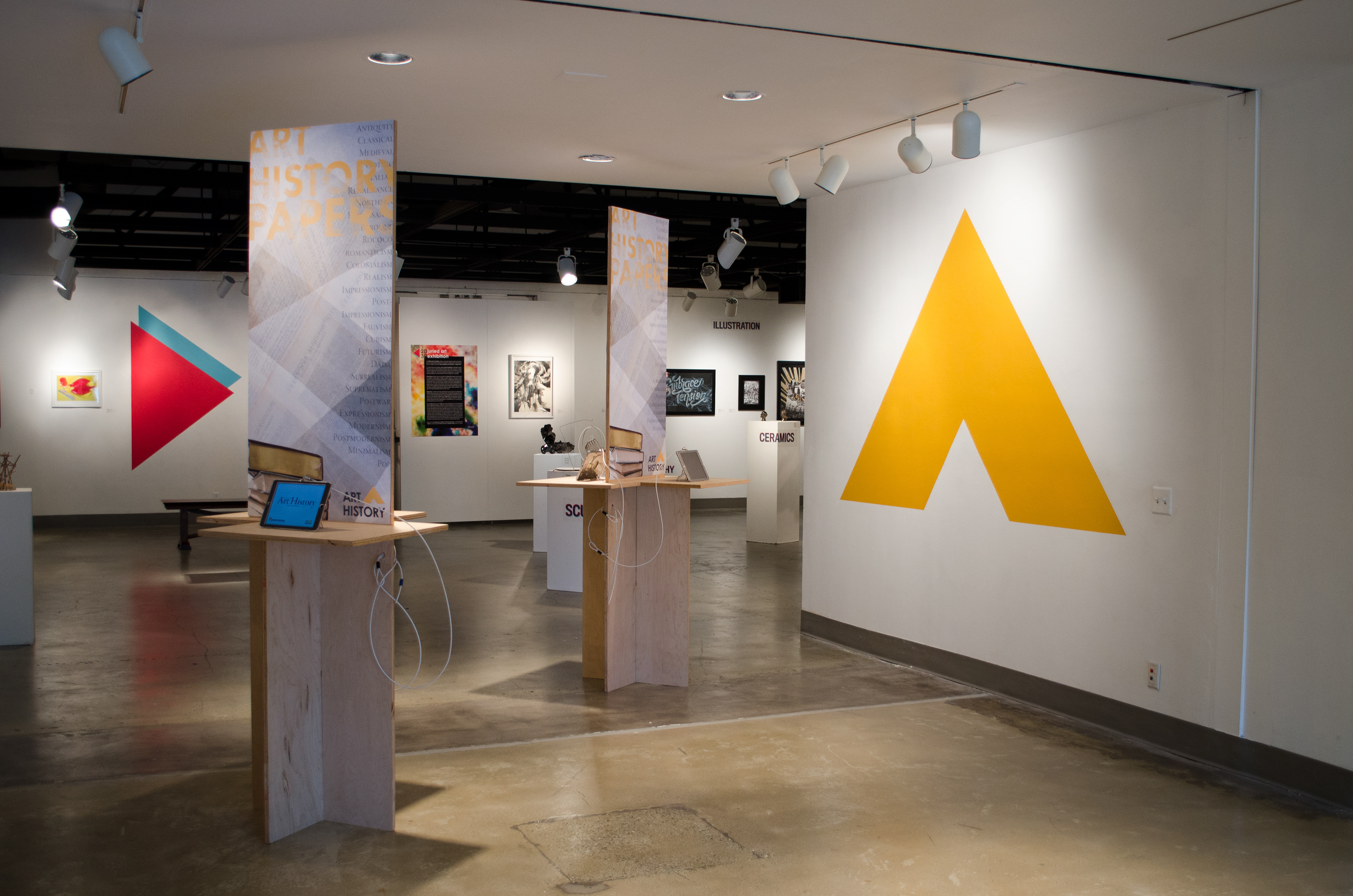 Universal concept of the poster was translated through every aspect of the poster design. Art historians pour over hundreds of documents, books, and pieces of artwork that span hundreds of years to complete their work of research. These qualities were considered into the visual representation of their work. This can be seen with textured background of historical documents which create the overall canvas of the poster.